Go Stand Up Paddleboarding (SUP) with the SHAC
Here, at the SHAC, we offer Stand Up Paddleboarding experiences for all. You can hire a board and Give SUP A Go in our private lagoon or bring your own board and enjoy a Free Ride across out on the Big Lake! Nestled between Dorking and Reigate, the Surrey Hills Adventure Company offers the perfect haven for your stand-up paddleboarding (SUP) adventures. Whether you're a seasoned SUP pro or a first-timer, we've got the paddleboard expertise and resources to ensure you further your skills – we even offer SUP race training!
Take your pick from the exciting SUP options below and easily book and manage your sessions through your SHAC account.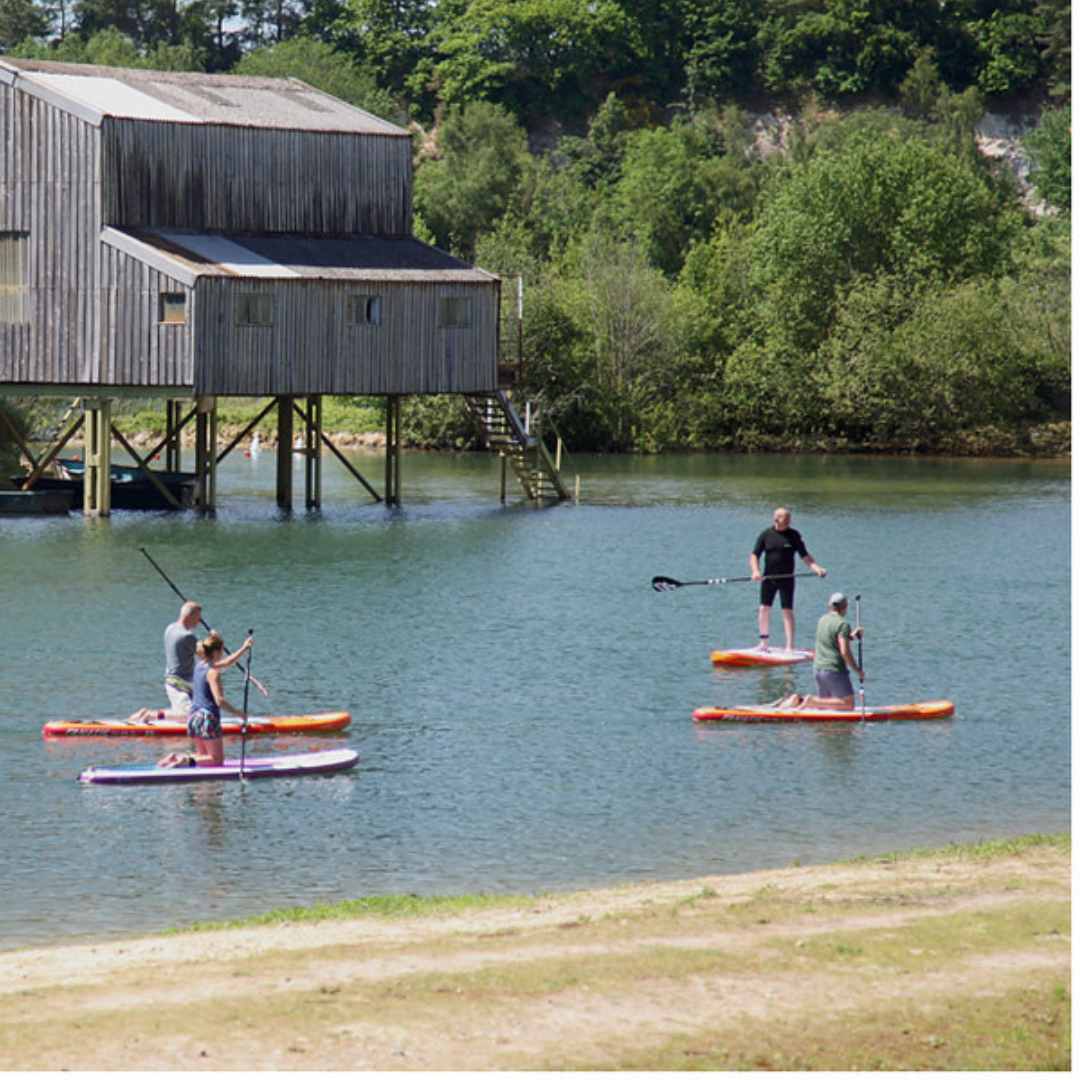 Enjoy the Health Benefits of Stand Up Paddleboarding (SUP)
SUP is a low impact exercise and can therefore benefit those who are recovering from an injury as it offers a great cardiovascular and muscular workout whilst relieving joint pressure. SUP will also help to build up your balance. Not only will this mean you can apply this new skill to other sports and activities, you will also strengthen your core, helping you to maintain a better posture in general. SUP is cross training as you are using almost every muscle in the body, simultaneously strengthening your muscles as well as aerobic training. The great thing about SUP is that it can be as intense or as relaxing as you want it to be, but for those looking to push themselves to the limit, that can absolutely be achieved. The cardio workout from SUP helps to burn calories, encourage weight loss and reduces your risk of heart attacks and strokes.
The even better news is that the benefits of SUP are not limited to the body. The relaxation associated with SUP is a great form of stress release. Stress can have many negative effects on the body, but when you are out on the water, paddling in a calm environment, all of your troubles may disappear.
BYOB: Bring Your Own Board!
Got your own gear? Great! Book a FREERIDE at The SHAC from £20 an hour and join the SUP Regulars with exclusive access to the expansive Big Lake during our scheduled sessions. All we ask is that you complete our SHAC Introduction to SUP Course or possess a verifiable alternative certification*, just for safety.
It's a fantastic opportunity to hone your skills, explore the vast lake and enjoy the serenity it offers all year round.
*Acceptable alternative certifications include BSUPA, ASI, WSA and British Canoeing, which includes self-rescue and assisted rescue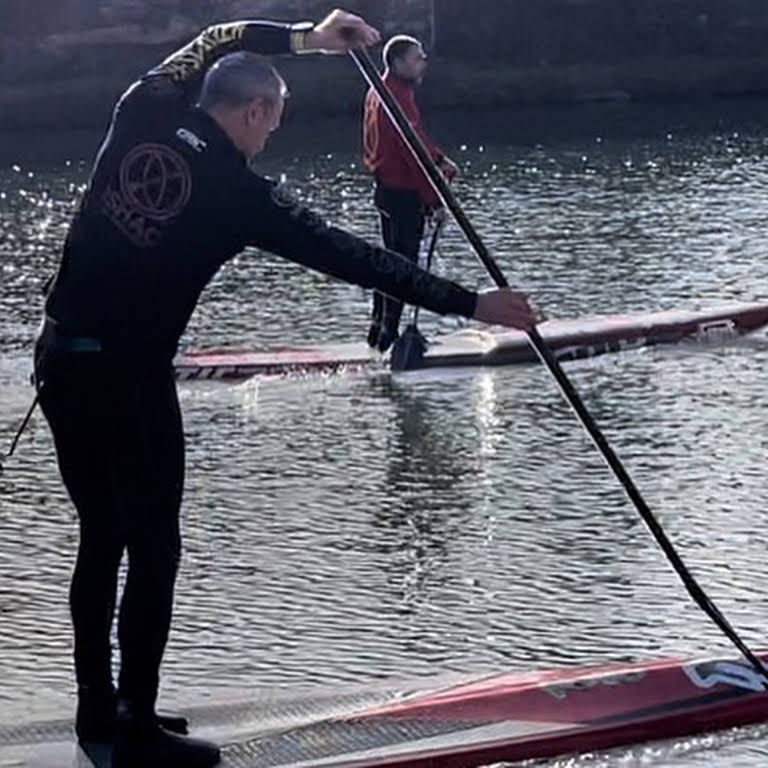 How much is it to try Stand up Paddleboarding?
Individual SUP sessions cost just £20, and includes board hire (if you don't have one), but if you become a SUP Regular, you can book 6 sessions for the price of 5!
What to wear on a paddleboard
Stand up paddleboarding is a great exercise to warm you up, but you are highly likely to get wet! Whilst you can get away with swimwear in the heat of the summer, we definitely advise wearing a 3-5mm wetsuit, and even a dry suit, during the colder winter months.
Please note that wetsuits are always available to hire from The SHAC at the lagoon in Buckland when you book a session.