Welcome to
The Surrey Hills Adventure Company
Located in the heart of the Surrey Hills, in-between Dorking and Reigate, The SHAC invites you to get outside, have some fun and enjoy the picturesque scenery at Buckland Park Lake. Whether you're an adrenaline junkie, seeking a peaceful escape into nature or simply want to get fitter, our diverse range of activities promises to enrich your overall wellbeing and create lasting memories.
From the serenity of open water and cold water swimming to the thrill of paddleboarding and eFoiling, the boundless energy of our woodland adventure holiday camps for kids, or finding the time for your own mental health at one of our unique wellbeing sessions – The SHAC has something for everyone.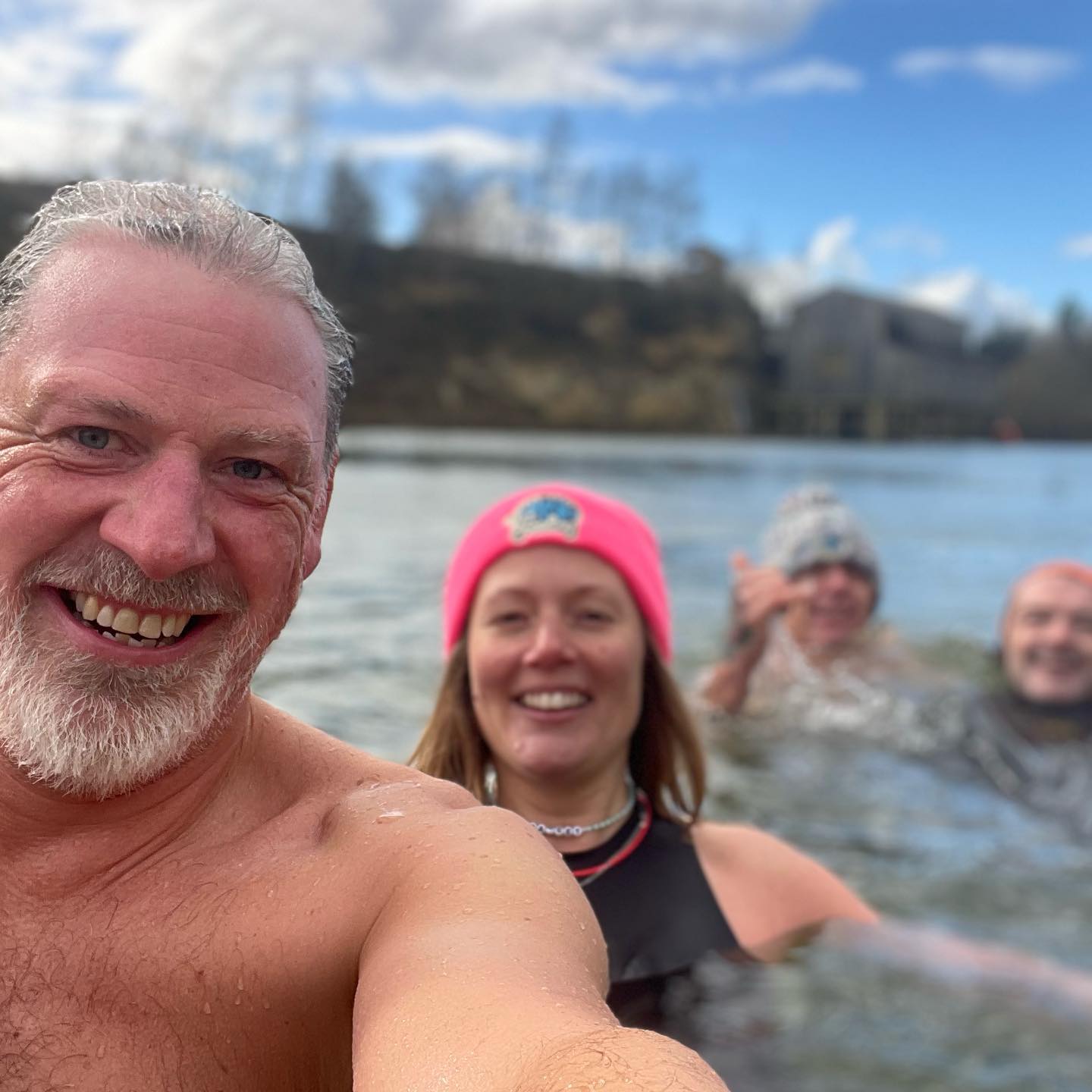 Why Choose The SHAC for Your Next Outdoor Adventure?
At Surrey Hills Adventure Company (SHAC), we're on a mission to transform your connection with nature and adventure. Nestled in the heart of the stunning Surrey Hills, our team is dedicated to providing outdoor experiences that are as diverse as they are enriching.
Our Philosophy
We believe that the great outdoors is a playground for the soul. It's where you can challenge yourself, find serenity, and discover the incredible beauty that surrounds us. We're not just about adrenaline-pumping activities; we're about fostering a deep understanding of our local environment – our wellbeing is at the core of everything we do.
Surrey Hills Enterprises Accredited
Our commitment to sustainability, quality, and local provenance is proudly displayed through The Trade Mark Surrey Hills accreditation, awarded by Surrey Hills Enterprises. This mark signifies our dedication to preserving the natural beauty of the Surrey Hills and supporting our local community.
Whether you're seeking an adrenaline rush on an eFoil, an opportunity to improve your wellbeing and fitness through open water swimming or paddleboarding at our private lagoon, or chance to learn to balance with nature at one of our SUP Yoga sessions, The SHAC has the perfect adventure for you. Discover more about your yourself and join our like-minded community of swimmers, paddleboarders, yoga warriors… and get outside and have some fun!
The SHAC Experience: Hear Straight from Our Customers
Emma Ortega
9 November 2023
My first time paddle boarding and loved it! Its a great location and the staff are very helpful and put me at ease! Will definitely be going back!
eFoiling was great fun and Skip was a good teacher.
Beautiful location. I met Simon the amputee swimmer here and we swam around together. What a lovely man.
Paul Moffett
2 October 2023
Great for an open water swim. Fabulous coffee from the van after as a post swim treat.
Daniel Bishop
2 October 2023
Myself and my business partner, when for a session with Skip at the SHAC - and man did it exceed our expectations. We run our own company and had to move our dates a few times and never did skip mind, he was always like yeah man let's make it work. When we finally made it, the site is in such. beautiful unique setting and it feels high end like 10 stars. Skip got us our wetsuits and got us out there ripping up the water, he was a cool dude with a great personality and we both felt comfortable with his knowledge and expertise. I got out there and was stood within 20 mins and was flying soon after. I have a a bit of surfing and skating experience but found it intuitive. I loved it here and will be back. After wards we had a beautiful lunch at the restaurant there - this place is a great day out for all the family I can't recommend it highly enough - thanks SKIP - Danny and Jonny from One Stop Films
Graham Fry
24 September 2023
Great fun
Laura Buck
17 September 2023
Amazing instructors, really fun to trek paddleboarding very serene and chilled experience
Guillaume Busetto
17 September 2023
Thank you very much to Skip for a fantastic introduction to efoil. His friendliness, patience and positivity made the session extremely fun and thoroughly enjoyable. The feeling of gliding above the water is unique and mind blowing. The nature and surroundings are stunning and I can't recommend enough a visit to this magical place.
Christel Du toit
11 September 2023
WOW!!! My daughter and 3 friends celebrated her 12'th birthday at the SHAC. They did Stand Up Paddle-boarding. It was absolutely amazing. John their guide/instructor was so lovely, patient and knowledgeable about the area and wildlife. All the staff were very friendly and helpful. They had the best time. Thank you. Highly recommend the SHAC 🙂